---
Lori Ladd: The Great Awakening
Video By Lorie Ladd
---
ZenDen: Soundbath For Anxiety And Stress
Video By ZenDen Media
---
Gregg Braden: Bridging the Science and Spirituality… The God Code
Video By Gregg Braden
---
Scott Mandelker: On Nisargatta Maharaj
Video By TWSMandelker
---
Laura Eisenhower: Ascension Panel 2021
Video By Laura Eisenhower
---
Ascension Pioneers: Illumination & Completion of Transgression
Video By Ascension Pioneers
---
Russell Brand: How Big Pharma CEOs Plan To Profit From Keeping You Sick!
Video By Russell Brand
---
Meditative Mind: Shiv Mantra To Wipe Out Negative Energies
Video By Meditative Mind
---
The Ocean Cleanup: That's A Big Catch!
Video By The Ocean Cleanup
---
Jordan Peterson: Searching For God Within Oxford and Cambridge
Video By Jordan B. Peterson
---
How To Survive Farcical Times
Blog post By Michael Manville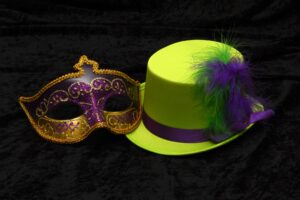 Are we living in farcical times? By farcical I mean a departure from "normality" and divergence toward the nonsensical. Perhaps "fantasy" or "horror" is more accurate than "farce", depending on your perspective.
There are many popular myths and stories that remind me of the times we are living in. One such story is Alice in Wonderland – one minute everything is normal, then Alice falls down a rabbit hole and everything becomes enchanted and nonsensical.
Another great example is The Wizard of Oz where Dorothy suddenly realizes she is not in Kansas anymore. Folks, we are not in Kansas anymore.
Continue Reading "How To Survive Farcical Times"…
---