You are invited to the 12th Annual Global Oneness Summit & Celebration!
Saturday, October 16th – Sunday, October 24th, 2021
Join over 100 World Renowned Scientists, Spiritual Leaders & Visionaries…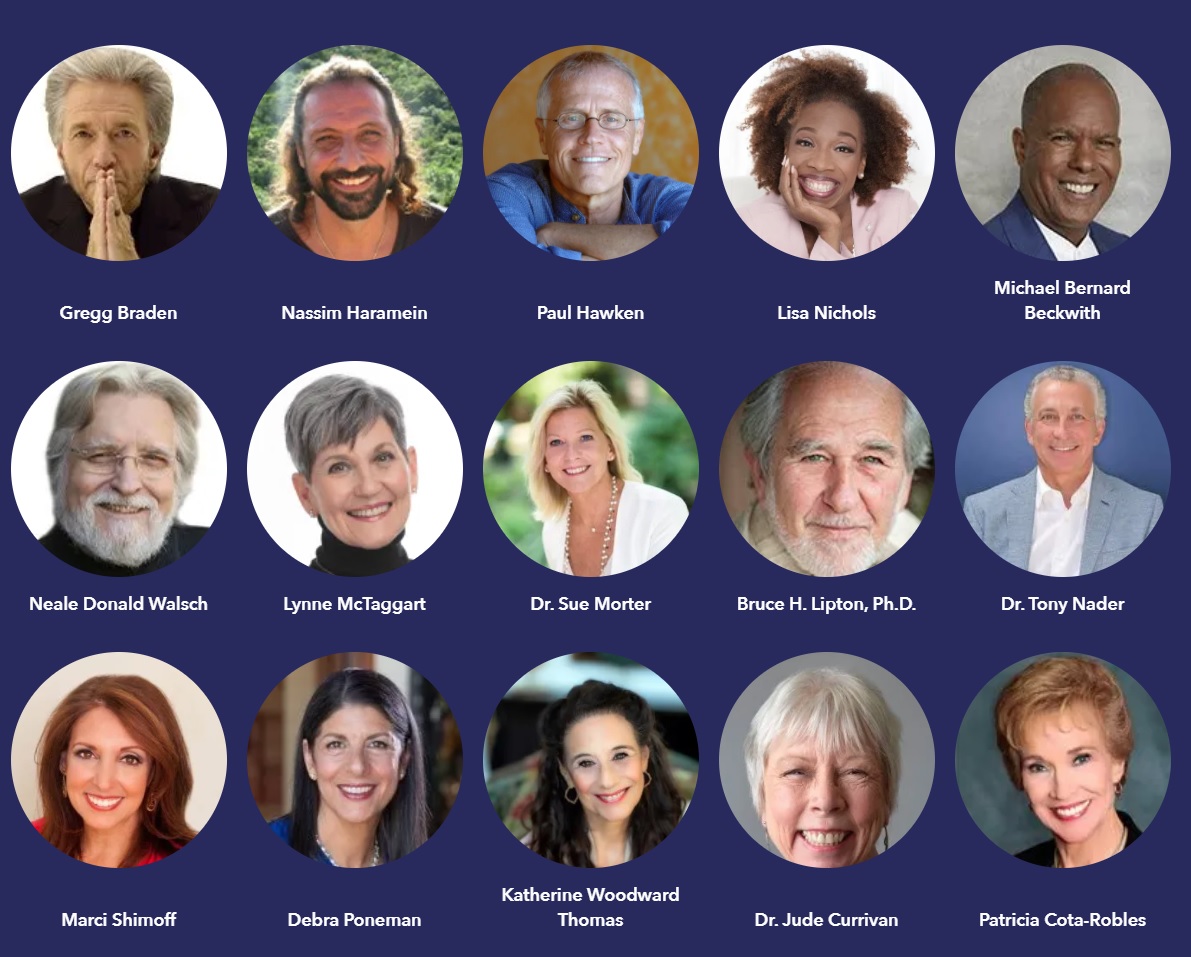 At the highest level of knowing, there is no separation between anyone or anything.
We all are unique emanations of the Divine—or you might use the terms The One, Cosmos, Source, Universe, or the Field.
And while you've likely understood this for years as you've pursued living consciously, there are now groundbreaking scientific discoveries that actually affirm this Truth.
This year's Summit will examine these new scientific findings and their ramifications, as well as what it means for us to open to our Universal Selves in order to create a path forward for humanity and a more sustainable, equitable, and thriving world.
You can probably even sense the remarkable opportunity we have right now to generate changes that could improve the lives of everyone in the world for generations to come…
As life is yet again inviting you to open to your Universal Self and bring your particular genius to the world.
How will you respond?
Participation in the 12th Annual Global Oneness Summit is completely FREE, so we hope you are able to sign up and participate in this profound experience. Even if you are not present, you will receive free viewing links at the end of each day.
Help Awaken the World to Oneness:
Living Your Life for the Benefit of All
Every time someone wakes up to the experience of Oneness in their lives and begins to talk about that experience to others, the Oneness movement grows…
And while that is obviously a truly wonderful thing, if we want to bring an end to the division and suffering that have enslaved humanity, we need to help more people wake up—fast.
The theme for our Global Oneness Summit 2021 is "Opening to Your Universal Self" because we see this as the foundational shift that needs to be made in order to bring humanity back from the brink of disaster and course-correct toward creating a better world, where everyone is valued equally for their connection to the Divine energy of the Universe, and no one is excluded, abandoned or left behind.
We believe an understanding of our interconnectedness is the answer to every problem in the world, and are focusing all of our energy and resources on trying to achieve it in our lifetime.
We invite you to join us on this all-important mission, and want to give you an opportunity to use your unique skills and your time to play a critical role in whatever way you are able.