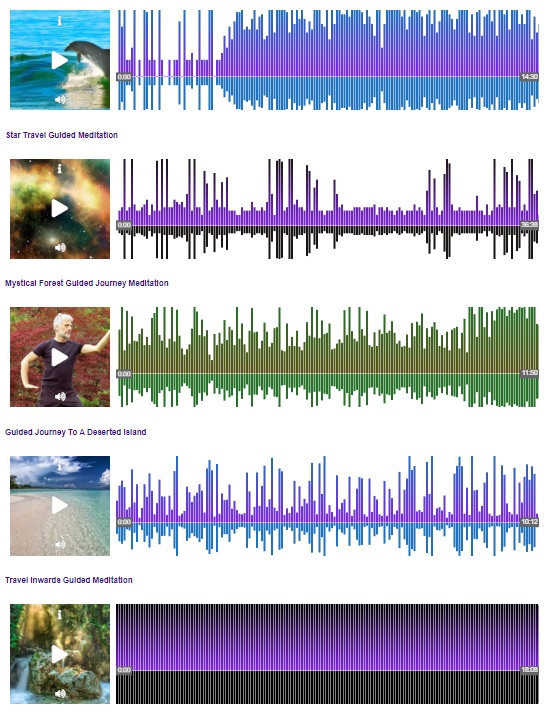 The Guided Journey Meditation Collection includes 7 of our finest guided meditations designed specifically for relaxation, reducing stress, clearing negativity, and examining deeper parts of your Self.
When you purchase this collection, you will receive links to Download all five Guided Journey Meditation files in MP3 format so you can play them whenever you want on any device, even without an Internet connection.
Plus – as a Bonus – you will receive a two extra Guided Journey Meditations not displayed here for a total of seven MP3 audio files (40 additional minutes).