Posted in Balanced Lifestyle, Balanced Mind and Soul | January 24, 2012 | 13 Comments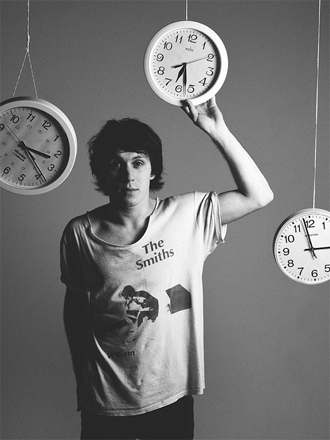 Do you ever feel sapped of energy while trying to catch up with life as it moves at 90 miles an hour? Do you feel like no matter what you do, you're always burdened with tasks and feeling sleep deprived? Time and energy "leaks" in your life may be the culprit.
Energy (a.k.a. your "will power") and time are intimately related. When you deplete your energy, you reduce your ability to focus and thus accomplish the tasks in your life effectively. On the other hand, when you run out of time, you expend energy inefficiently as you try to rush through the things you need to do.
The energy and time "leaks" in your life consume your ability to get things done and feel fulfilled. These leaks exist in mental, physical, and emotional forms and they must be identified and "plugged" in order to become more productive. I, for example, suffered the following leaks: Feeling sluggish from sitting at my desk all day, reading and responding to mundane emails as they constantly stream in numbed my mind, and feeling bad about an argument I had with a coworker has been consuming my mind.
Leaks can be plugged by replacing thoughts and habits that suck energy and time with ones that make you more productive. Expanding upon the examples above, I plugged the leaks as follows:
Interrupting myself from work every 45 minutes and doing stretches, walking around the block, and listening to empowering music to psych me out of boredom
Limiting email-checking to only 2 times in the day so I'm not constantly bombarded with boring notes in my inbox
Having a heart-to-heart conversation with my colleague to resolve the issue
Another form of leakage that deserves its own category due to its particularly insidious nature is multitasking. Multitasking has often been promoted as an indication of high efficiency, but both statistics and common sense would say otherwise. True multitasking is nearly impossible. What most people do is a variation of multitasking in which one switches quickly between tasks. It is estimated that multitasking can consume about 40% of your productive time (based on a study conducted in Psychology Today).
Let's think about this from a common sense perspective: it takes time to switch between tasks, and furthermore, the constant switching means that you will never be able to fully focus on any one task. True efficiency comes from specificity. Think about how our bodies are designed- we have several organs that each serve a specific purpose. We don't think with our large intestines or speak with our leg muscles!
I often found myself multitasking by doing things that seemed rather innocent: reading while watching TV, typing while talking to my sister over the phone, texting someone while doing research on the web, and browsing multiple sites simultaneously with tabs in my web browser. How do YOU currently multitask? Once you've identified these "leaks," stop and select the highest priority task to do now, while completing the others one by one.
Consider how the leaks in your life currently add to imbalance and lack of energy and time to do what really matters for you. Most people are unaware of how these leaks affect them and only see the results. Now that you know what can be consuming your time and energy, start plugging those leaks by replacing the counterproductive habits and thoughts with ones that serve you in a positive way.
Kristoph Matthewsis an entrepreneur and scientist, whose mission in life is to turn ideas into reality and inspire others to do the same. Find him on his blog UnSwampedLife.com: Become a Master of Your Time and Live a Life of Freedom and Purpose.
Photo credit: joshuaporter.co.ukHow to
Smart Thoughts (12)