Posted in Book Reviews/Interviews, Work/Life Balance | August 29, 2011 | 5 Comments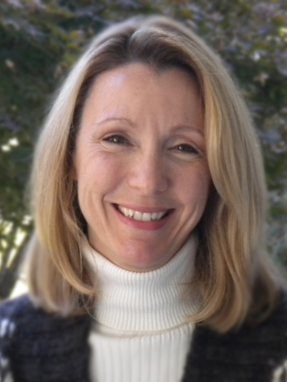 Can you stay balanced if you hate what you do every day? Of course not, no matter how much effort you put into balancing your lifestyle.
One of the key aspects of balanced living is finding your passion and following it every day. Some people might be lucky to have an occupation that they are passionate about; others can have a hobby-passion that brightens every day. No matter how you choose to follow your passion, one thing stays the same – you must have passion in your life.
When you set your sail towards passionate living you first face the biggest challenge "What is my passion?" Have you ever asked yourself this question? I had trouble finding an answer to this question myself for a while and then miraculously the idea of Balance In Me popped up in my head. 3 ½ years later I am still enjoying my hobby-passion and I know that this blog contributes to my personal life balance.
Today I invited a career coach and a talented blogger Barrie Davenport of Live Bold and Bloom to share her best advice about passionate living. Barrie wrote a fabulous and extremely helpful course Discover Your Passion that already helped hundreds of people to ignite a passion spark in their lives.
Please feel free to ask Barrie any questions in the comments below. Also, if you are not satisfied with your current job or you are just looking for a new occupation then take a look at 34 questions to prepare for the work you love in the homework section.
1. Barrie, one of the key ingredients of life balance is following your heart and living with passion. If you completely do not know what your passion is, where can you start?

A great place to start is by allowing yourself the time and space for self-exploration and self-discovery. Sometimes we are so caught up in the busy-ness of life or in fulfilling expectations for ourselves, that we lose touch with who we are and what we are deeply longing for. Some of the specifics for that self-discovery work could include taking some self-assessments (ie: personality, career, values, skills, etc.); reflecting on some specific questions about what makes you happy and fulfilled and what drains your energy; and also looking at why you might be holding yourself back from your passion with limiting beliefs and fears. I cover all of this extensively in my Discover Your Passion course.
2. Do you think that everyone can (and should) use their passion to make their living? Where is the fine line of balance between financial needs and passion?

I think everyone will find more joy and fulfillment in daily life if they at least enjoy their work. Feeling passionate about it is even better. Most of us spend a third of our life at work, so why would we want to squander that precious time doing something we hate? I think it is worth giving up a lot of material things in order to be happy with your career. However, you do have to survive, and sometimes circumstances require us to work in jobs we don't like. I would do everything in my power to change those circumstances – and to make sure that the rest of my time is spent joyfully. If you can't have passion in work, then have it in life.
3. A lot of people find it difficult to devote time to their passions or to their personal interests (after all, all of us have plenty of things to do every day.) How can one stop procrastinating and start making time for this passion?

We fill our lives with so many things that don't fulfill our passions. It's a matter of prioritizing and recognizing that things we think are so very important aren't really that important after all. For the most part, it is relationships, great experiences, and meaningful work that are the most fulfilling and bring us sustainable happiness. If you prioritize those, and then create the rest of your life around those, you won't have to procrastinate or "find time" for passionate living. Will that require some uncomfortable change or sacrifices? Probably. But the pay-off is huge in the long-run.

4. What are the signs that it is time to change your career? As a career coach with years of experience, what first steps can you advice to take to change the occupation or start your own business? How can one transition while still satisfying all of his/her financial needs?


When you start to dread going to work.
When you feel bored most of the time.
When you feel your integrity is compromised.
When you feel that the work isn't a reflection of who you are.
When you feel restless and empty, but you're not quite sure why.
The first steps I'd advise anyone to take is to do the self-discovery work I mentioned above. Really defining and clarifying your vision of an ideal work situation will serve as a blueprint for you as you begin a job search or think about starting a business. That transition can be tricky, but you can start doing the work of self-discovery in your off-hours. You will have to prioritize it, and let some other things go during this time.
If you are trying to build a business, you may need to find ways to work part-time or cut back your hours while growing the business.
You may need to start saving money so you can quit your job in order to start the business.
You may need to simplify your lifestyle, sell some things, or even take out a business loan.
You may need to change your entire perspective on how you and your family live.
Do you really have to have two cars, a big house, etc.? You can live very simply and be really happy. Tim Ferriss's book The 4-Hour Work Week has some fantastic specific tips on how to back out of your current job to start working for yourself.
5. Finally, what is one piece of advice that you would love to pass on to as many people as possible? I'm sure as a coach you hear a certain question or notice a certain pattern in a lot of your clients. What is the most important change that will help people live in balance, with passion and boldness?

Do not define your life by fear. Fear is what holds most people back from going for their passion or even looking for it. Most of our fears are just projections into the future – what if 's. You have this one life, a relatively short span of time on this beautiful Earth. Make the most of it. Create it the way you want it and don't look back!

Thank you Barrie!
Homework
Feel free to ask Barrie any questions that you have about changing careers or finding your passion.
If you are looking for a new career then make some time to answer these questions (the questions were originally posted by Barrie Davenport on her blog)
On a 1-10 scale, with 10 being total passion and fulfillment and 1 being complete job dissatisfaction, how would you rate your current job?
What elements of your current job do you enjoy and would you want to keep in any future career? List everything you can think of, including your commute time, the physical environment, the people you work with, etc.
What elements of your current job would you wish never to have again in any future job?
Do you know or have an inkling about the kind of work that would excite and fulfill you?
If so, why have you not pursued this work or found a career in it?
If not, would you be willing and able to invest a few hours a week into research and self-discovery to find the type of work that would excite you?
Do you currently live within your financial means and have a cushion of savings?
If not, would you be willing to adjust your lifestyle and spending habits to live within your means and/or save money?
If so, what elements of your current lifestyle are more important to you than job satisfaction. List everything that trumps job satisfaction for you (ie: children's education, taking care of elderly parents, living in a particular neighborhood or house).
Would you be willing to downsize your home for a job you love?
Would you be willing to move to another city for a job you love?
Would you be willing to disappoint or upset someone close to you to change careers for a job you love?
Is there anything you could change about your current job that would make it more exciting and fulfilling?
What are the possible consequences of asking for change at your current job? Could you live with those consequences?
If you were to lose your current job today, what would you do?
How long could you maintain your current lifestyle if you were unemployed?
If you were starting over right out of school, what career would you pursue?
Would you be willing and/or able to get additional education or training for a job you love?
Would your spouse support you in a career change?
Would your spouse be willing to make lifestyle sacrifices in order for you to make a career change?
What have you done toward finding a job or career that you love? (ie: research, updating your resume, looking at job openings, etc.)
How could you find or create the time to research and/or look for a job you love?
In the past, when have you felt the most fulfilled in your personal and professional life?
If you were writing a vision for your ideal life and work, what would it look like?
Do you believe it is possible to create your life in a way that is close to that ideal?
If you were aged 90, looking back on your life, what would you like to have accomplished personally and professionally?
Would you be willing and able to try out a few jobs before you found one that is deeply fulfilling?
Do you feel like you know yourself well enough to know what makes you happy and fulfilled? If not, where do you need some self-discovery work?
Do you have beliefs or fears about yourself or your abilities that prevent you from acting? If so, how could you begin to address these?
What is the least amount of money you'd be willing to make?
What is most important to you, job satisfaction or prestige?
How is your dissatisfaction with your current job impacting the rest of your life? (ie: stress, relationships, life balance, etc.)
If you didn't have to work at all, what would you do?
What one thing could you do today to move toward finding work you love?
Smart Thoughts (5)