Posted in Balanced Lifestyle, Balanced Parenting | May 9, 2013 | Comments Off on A Gift Every Mother Deserves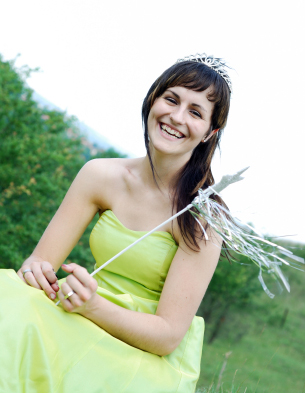 No, it's not a coffee-maker.
No, it's not a bracelet charm.
No, it's not a trip to a spa (ok, I personally wouldn't turn that one down.)
But let's take a break from guessing for a second and talk about Mom and everything that she does.
(Not a Mom but looking for a present for Mom? Skip to the bottom to see the ultimate gift that every Mom deserves.)
The job of a Mom is a 24-hour commitment that can't be measured with flowers, kitchen appliances or chocolates.
Being a Mom means giving yourself to the ones you love the most without expecting anything in return (okay, maybe a clean room and a little help with the dishes could be expected at some point.)
It's the most demanding job in the world. At the same it's the most satisfying one too, don't you agree?
Mom is the most WANTED person in the world because:
-newborns want to be fed and held,
-toddlers want to be played with and have to be watched constantly!
-school-age children want help with their homework or money for a new gadget that everybody in their class already has;
-husband wants at least a couple of minutes a day to cuddle and to "reclaim" his wife (not a feeding, cleaning and cooking machine.)
But what does it all leave Mom with? Exhaustion. Feeling of inner chaos. And of course immeasurable love for every person in her household.
Work-life balance is the topic most searched for by the readers of BalanceInMe. But is there work-life balance for Mom?
Doesn't she deserve to grow as a person?
Doesn't she deserve time to take care of her body and health?
Doesn't she deserve to spend at least 15 minutes a day doing what she enjoys without any interruptions?
Doesn't she deserve to be fulfilled as a person who can share her passion and enthusiasm for life with her family?
Being a Mom is a tough job, granted, but I personally wouldn't trade it for anything else in the world. And I am sure that every mother out there who struggles to keep her days straight (you know, that "mother's amnesia" when you lose track of days and time because of the constant sleep deprivation), to keep her house clean or to spend 15 minutes in the shower alone, in silence when she can finally hear her thoughts without being interrupted; every one of those mothers considers motherhood the biggest blessing and joy.
The Best Gift for Every Mom
I think every mother deserves a very special gift that she can enjoy not only this Mother's day but every day.
A gift of appreciation from the loved ones.
A gift of "me"-time at least for 10 minutes to help Mom remember that she is a person with her needs and interests.
A gift of sanity to help Mom maneuver daily minefields of family chaos while running errands, cooking dinners, working as well as carving out time for each member of the family.
A gift of Balance. Every Mom must be a Balance Queen to help her stay sane while taking care of the family without days-off, vacations or sick leaves.
What does it take to keep your balance as a Mom?
it takes learning to say "no",
it takes forgetting about Mom's guilt,
it takes some serious prioritization,
it takes finding time for yourself,
it takes learning to take it easy and to give up perfectionism.
Give yourself a Gift of Balance this Mother's Day because you deserve it!
If you need help becoming a Balance Queen then I am here for you. And I have a special guide created just for you to help you along the way: The Reclaim Your Life course. This Mother's Day you can get a 20% DISCOUNT on every package in the Life Balance Store. It's the last time that I am running this promotion.
You might be tempted to go just with the Reclaim Your Life course (which has proven its value over that last two years) but consider investing in yourself a little more. You deserve a Personal Approach to life balance and I can help you create this life balance strategy if you sign up for the Life Balance Blast Off package.
You can choose to have four 45-minute coaching or Pilates sessions with me (and of course you can mix and match.)
Why add Pilates to life balance training? Because every Mom deserves to feel (and look) good in her body and Pilates is the best way to do it! Proven by a mother of two sets of twins (a personal announcement is hidden in the P.S.)
Let's recap.
The best gift for every Mom is balance.
For the Moms who want to become Balance Queens and stop being hamsters on a hamster wheel there is a special proven-to-work guide: the Reclaim Your Life course that will take only 15 days to transform life from chaos into harmony.