Posted in | June 8, 2011 | Comments Off on I Love
If you've been wondering what BalanceInMe runs on then here is a comprehensive list of products that I use for a more balanced life, health and blogging.
If you want to show BalanceInMe your support then you can purchase one of the products listed below. I hope you will enjoy them as much as I do.
Blogging Resources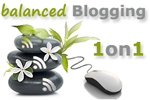 I often get questions about how I run this blog, who designed it and what software I use. If you are just starting your blogging career or if you need a boost to get past some blogging roadblocks (low subscriber rates, monetizing opportunities, creating a successful blog in balance with your regular life etc.) then you can take advantage of affordable coaching sessions with me. Please contact me for more details and pricing.
I've been a member of A-list Blogging from the very first bootcamp. Leo and Mary helped me take my blog from 25 readers to over 4000, discover monetizing potentials and improve the quality of content on BalanceInMe.
It's the most complete blogging encyclopedia and a community of amazingly gifted bloggers. If you are considering investing in some blogging course then A-List Blogging is definitely the best resource on the market right now.
I use Aweber to send out newsletters and blog broadcasts via email. If you are seriously considering to monetize your blog/website then this is a must-have resource. Aweber is pretty easy to work with and their pricing plans are very reasonable.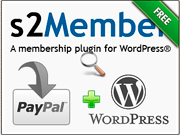 When I run virtual Life Balance Retreats I use s2Member membership plugin. For a small membership program this plugin is a perfect solution: it is easy to install and to use, it integrates seamlessly with your Aweber, affiliate software and PayPal. The team that created this plugin also has very helpful forums where you can get any of your questions answered.
Life Balance Resources

I am an avid reader and I learn a lot from all the brilliant people on the web. Several eBooks and eCourses are life balance must-reads in my opinion. I look through them at least once a month to brush up on my personal "balance skills."
I love this guide because it gives so many insights into the structure of a balanced day. Whether you want or not to become an early riser you can learn a lot from this guide. You will improve your mood, you will get better night sleep and generally gain more clarity during the day. How to Become an Advanced Early Riser by Steven Aitchsion is a versatile resource that helps me to structure my day in a more balanced way.
Discover Your Passion by Barrie Davenport is an amazingly practical guide to find and most importantly start using your passion in life. This ecourse focuses on practical self discovery, getting past your limiting beliefs and of course creating your passion action plan. Knowing your strengths and your passions is important for keeping your life in balance and I believe that Barrie's guide will definitely help you with that.



Thinkertoys by Michael Michalko is one of my most frequently used books. It is the Bible of creative thinking and problem solving. This book gives me inspiration for new post ideas, it helps me solve personal issues, come up with new business ideas and simply exercise my creativity muscle. Absolutely love it!




Creative Pathfinder is a free online course for anyone interested in improving their creativity. I have accidentally stumbled upon this course about a year ago and was blown away by the quality and usability of the content. The course is definitely geared more towards creative professionals but what profession doesn't require at least some degree of creativity?
The Mother's Guide to Self-Renewal by Renee Trudeau is another book that never leaves my nightstand. It's the ultimate guide to complete life balance for any mom (or even dad.) This book contains a wealth of knowledge regarding balanced motherhood and I learned a lot from it. The lesson that I keep repeating myself almost every day is "Good is good enough." This mantra helps me keep my life and family in balance.
About two years ago I decided to read the entire Holy Bible from cover to cover. I considered myself a Christian for most of my life but I never put much thought into what being a Christian actually meant. I decided to start by studying the Bible and understanding the God's word. I read my Bible every night before I go to bed and I am still far from completing it. I make sure that every word sinks into my brain and teaches me a profound life lesson. My faith brings me in balance, nothing else can do that for me.
Balanced Body Resources

I believe that mind and body should be in balance to experience complete life balance and harmony. My road towards life balance started with my body. I developed a passion towards healthy lifestyle, exercise and of course healthy nutrition. For the past 9 years I've been teaching different forms of fitness (from step and Kickboxing to Pilates) and discovered the best ways to stay fit and toned without going to the gym.
Healthy Lifestyle Consulting If you want to become healthier, more fit and generally bring your body in balance then I can help you. The past 9 years of my life were devoted to healthy living, teaching fitness and helping people get in touch with their bodies. I can help you reach your fitness and health goals through coaching sessions. We will talk on Skype, work out together, discover healthy alternatives for your favorite foods, work on your habits and discover the most balanced way of staying healthy. Send me an email to find out more details.
Insanityis a workout routine my husband and I are trying out right now. It's tough, definitely not for everyone, requires good physical fitness even to begin but definitely worth all the effort. Love it!


Healthy Eating Handbook by Melanie Thomassian is my favorite nutrition ebook. It tells you everything you need to know about healthy eating without overwhelming me you with unnecessary information. It is very practical and offers great meals on the budget solutions.
I gave my husband Xbox Kinect for his birthday and it has become the most loved gadget in our house. It's so easy to exercise and stay active (even when you are tired) if you are just playing a game. It's also a fun way to entertain our guests (and still stay active.) Definitely a balanced solution.