Posted in Balanced Lifestyle | December 15, 2012 | 16 Comments
Tweet
By Anastasiya Goers
What is the biggest life balance struggle for most readers of BalanceInMe?
Do you want to know if you struggle with the same thing?
(Just keep reading, you'll know the answer in just a few short paragraphs.)
A SCENARIO FOR YOU: You are living a busy life (who doesn't?), making plans and trying to keep up with the schedule and routines. Did you picture it in your head? Let it set in for a second.
You probably have a master plan for the next few months or even years.
You are pretty comfortable in your daily routine in spite of daily interruptions and surprises. You have a way of dealing with them.
Basically you are living in a form of balance thinking that you have certain things under control. Good, isn't it?
And all of a sudden … BAM!!!… something completely unexpected happens.
Your whole world is turned upside down; most of the plans fall down like a deck of cards. How would you feel in a situation like this?
Probably lost and confused.
At least that's the feeling I experienced just a couple of months back.

Of course life balance becomes a vital skill in a situation like this. Did you ever experience anything similar?
Now back to my great confusion. We just got back from our family vacation in the mountains. We had a great time and were ready to jump back into action with new business ideas and plenty of productivity powder.
And all of a sudden … BAM! … Guess what? I found out I was pregnant.
Really?!! I couldn't believe the news (after all, I had a 99% guarantee that it wouldn't happen.)
My husband and I were shocked at first but insanely happy at the same time (how could we not be?)
Now let's get back for a second to the question at the beginning of this post.
What is the biggest life balance struggle for most readers of BalanceInMe?
Balancing parenting with the rest of their lives. For sure.
I definitely have more of those struggles coming my way!
Parenting always requires a lot of balance whether it's the first child or not. And while I try to believe that I already have enough experience to help me stay balanced throughout the pregnancy and after the baby is born I know that it's not enough.
BalanceInMe was created in 2008 when my twin girls were born in an attempt to organize and balance my own life. After 4 years of being a parent and researching every possible angle of life balance I got pretty good at staying calm and centered no matter what.
No matter how much experience I have, I know that parenting definitely brings a lot of challenges along the way. Just from the emails that I get from you and from my personal frustrations I know that
Having personal time and taking care of the family is hard;
Balancing work and life never gets easy;
Maintaining a healthy lifestyle requires a lot of effort;
Cooking healthy meals on a budget is not always simple;
And finding time for your partner amidst all of life's necessities and responsibilities becomes almost impossible.
Even those who are not parents face the same challenges in life. There is always some part of life balance that requires a little extra effort. And once you get lazy about it and let life take over your priorities and plans you feel that complete chaos is taking over your schedule and overall well-being.
To help you deal with your …BAM!.. moments
Thinking about all the changes that are about to happen in my life I decided to give you something that will help YOU keep your life in balance.
Today I am starting a giveaway of my course Reclaim Your Life. Any reader of BalanceInMe has a chance of winning this course with some exciting bonuses (a quick note: in just a few days I will announce a special bonus that a lot of you were asking about for a long time. Don't buy the course just yet if you want to get the bonus. Just try to win it!)
Reclaim Your Life is a practical life balance course that teaches you the practical aspects of building a stress-free balanced lifestyle. It creates a plan and a strategy to effectively manage time without sacrificing things most important to you and helps you stay motivated for lifestyle changes.
Your course is so simple, so concise, so easy to do, and the progression of topics hits the nail right on the head. All of the parts you included are so important in forming the big picture about life balance. That is exactly what I was missing. I'm still just beginning to use the long-term tools from the workbook (like breaking bad habits), but I already feel like I've made substantial progress in balancing all the areas of my life. I have a much more calm and positive outlook about life in general now. Thank you, thank you, thank you for creating this course and making it so doable and affordable.

~ Jacquelyn, mother of three
Choosing Simpler Life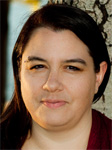 The most important point I learned was "when your life is changing, refocus on your vision." Sometimes you just need someone to remind you, it is okay to re-evaluate and keep moving. The tool that I found the most useful was the Procrastination Worksheet. I scored "okay" on the worksheet, but given the change swirl in my life, it is very easy to fall into traps or excuses that can be avoided. The course has many thought provoking questions and activities that really allowed me to create a personal strategy to nurture myself and keep moving forward toward my vision.

~Lori Lynn Smith, Live Your Passions
I knew I needed to make some changes in life but I never realized how bad off I really was. The wheel thing (activity in Day 5) really made me sit back and have a OH DUH moment. The imbalance was startling, and just being aware of it triggered a shift in priorities, to be honest. Now I am using the course to help me make necessary lifestyle changes.

~Diane, grandma
Keep reading to learn how to win your free copy of the Reclaim Your Life course.
Join the guessing game
The first question that people ask me when they hear (or see at this point) that I am pregnant is "Do you know if it's a boy or a girl?"
No, we don't know yet. But we will find out (Lord willing) on Tuesday, December 18th.
Until then I want you to help me guess who it is: a boy or a girl, and get a chance to win a free copy of the Reclaim Your Life course.
Starting today and until Wednesday, December 19th leave a comment as to whether you think I am having a boy or a girl. On Wednesday I will randomly pick a winner of the giveaway from the readers who guessed the baby's sex right.
4 steps to enter the Reclaim Your Life giveaway:
Leave a comment below saying who you think I am expecting (a boy or a girl) and sharing why you need to reclaim your life in 2013. In the picture to the left and at the moment of writing this post I am 20 weeks pregnant.
Like the BalanceInMe Facebook page – click here.
Share this post on Facebook, Twitter or simply send a link to your friend.
Make sure that you are subscribed to the BalanceInMe newsletter because the winner of the giveaway will be announced on the BiM facebook page and in the newsletter on Wednesday, Decemeber 19th.
7 Ultimate Keys of Life Balance
In order to get us ready for a balanced year I will run a special series called 7 Ultimate Keys of Life Balance.
For the next 7 days I will email you one tip a day that will help you guide your life into a more harmonious direction. If you are not a newsletter subscriber of BalanceInMe please sign up below to receive your 7 Keys of Life Balance.
Life Balance Key #1 will lend in your email box tomorrow.
Now let's get the giveaway started!
Keep it balanced!

P.S. Don't forget that on Wednesday, December 19th I will announce a very special bonus for everyone who buys the Reclaim Your Life course. It's something you've been asking about for a long time and I am happy to finally make it available. Make sure to stop by or check your email to know what it is.

Photo credit
Tweet
Get in the Balance Zone
| | |
| --- | --- |
| How about joining the exclusive circle of life balance seekers? Subscribe to my newsletter, get all the balanced goodness (and more) and don't forget to download your free Book of Wisdom: 50 Ideas for the all-around balanced life. | |
Smart Thoughts (16)